Unique 1920s TAISHO ERA Art Deco SIlk Chirimen Crepe
PATCHWORK JUBAN KIMONO
constructed from various sample lengths of Silk Screened Fabric!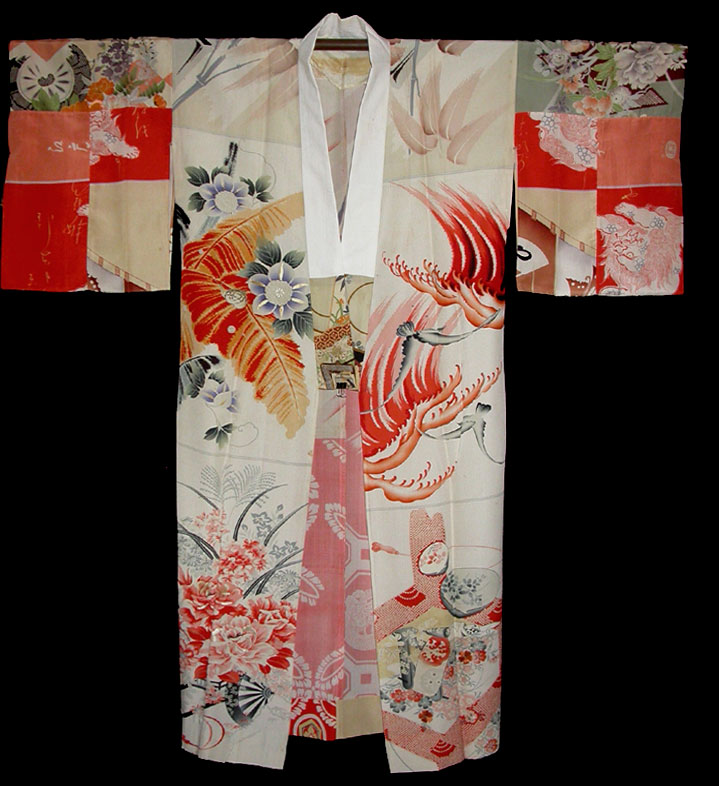 This Unlined Casual Wear Kimono Features the most Wonderful Designs
including Sea Gulls Flying over Waves, Tropical Palm Fronds,
Flying Crows, Roe, Sham, Boe (Paper-Scissors-Rock) and Temple Fu Dogs!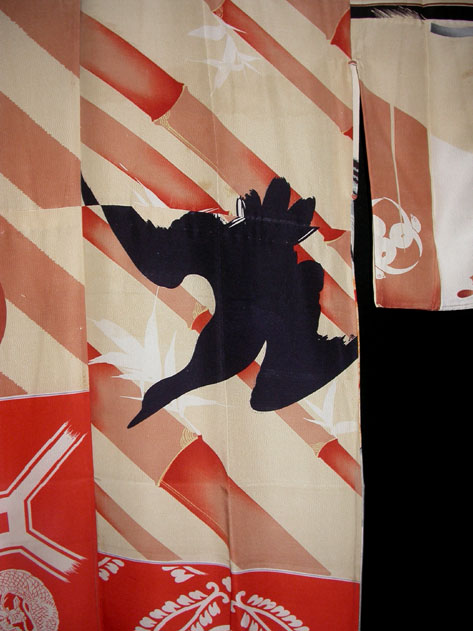 Very Good Condition, it shows minimal Use, but has a Very few light spots.
Measurements:
52" Sleeve tip to tip
52" Length
52" width