Gorgeous Antique Victorian Decorative
French Chaise Lounge Cover or Piano Shawl!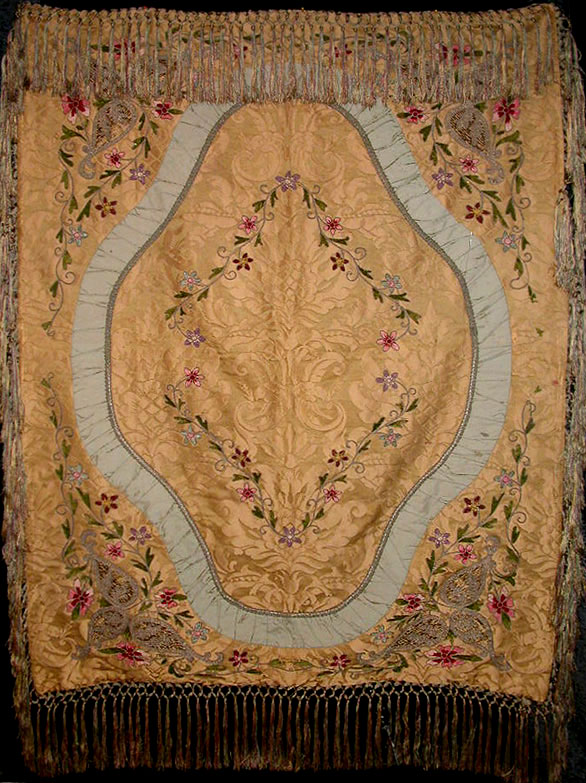 This Gorgeous Shawl or Spread is made of Silk Damask on the front side, which has been hand embroidered with silk chenille and Gilt cord, in a paisley floral pattern. The Oval Insert is Sea Green gathered Taffeta.
46" by 64" with 9" Fringe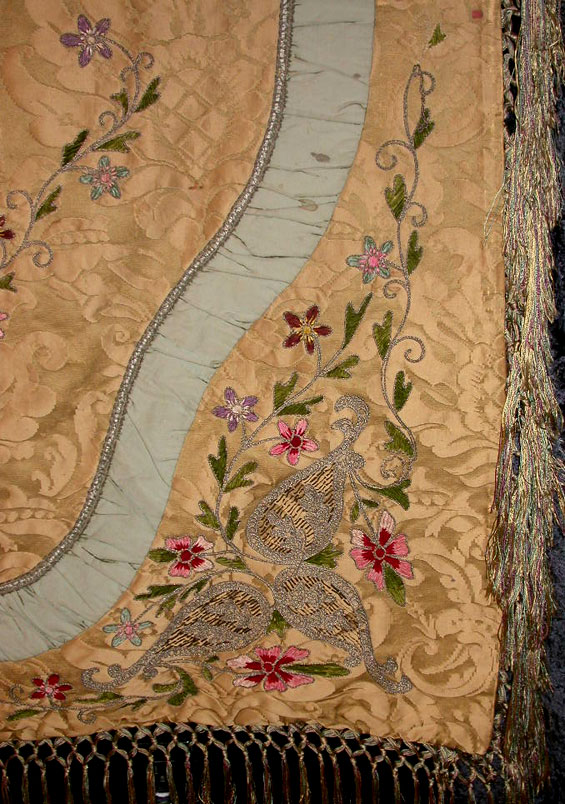 The reverse side is a matching heavy Peachy Gold Silk Faille'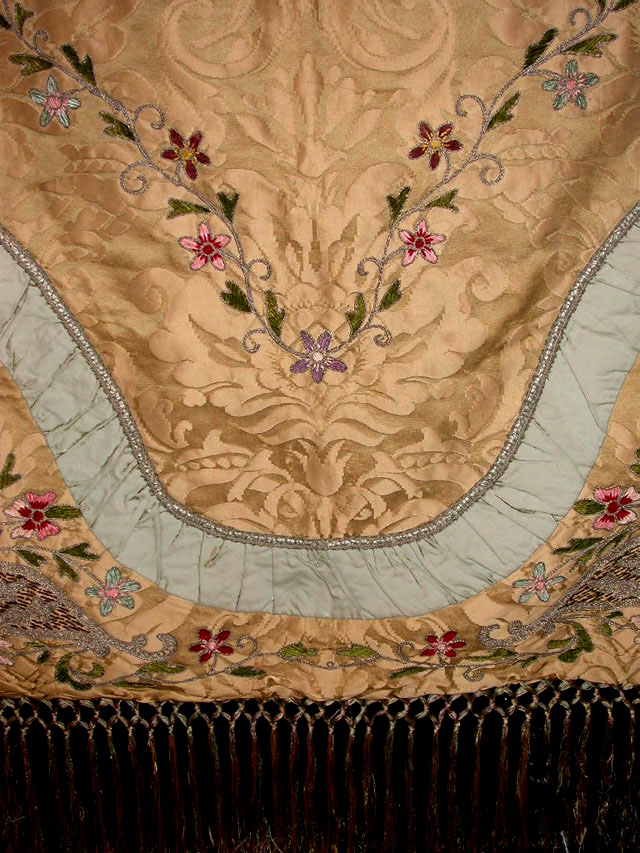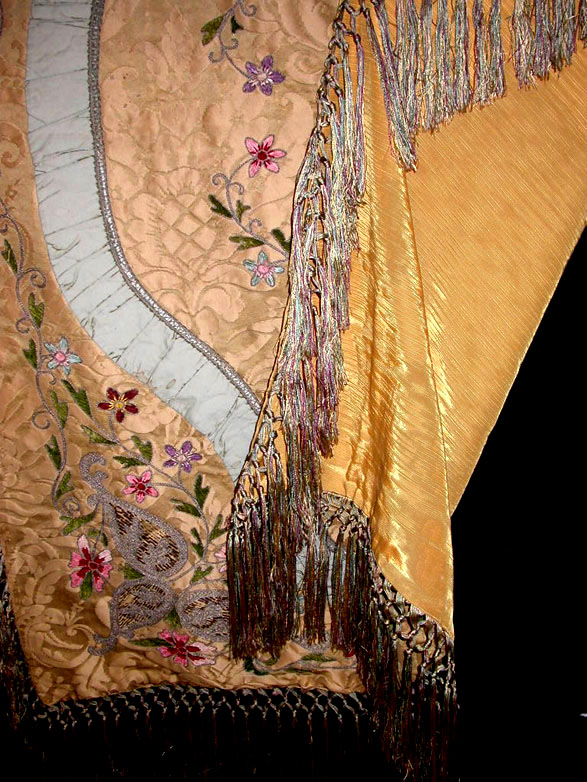 Very Good Antique Condition, a couple of Small brown spots on the back,
and a few light water stains.
Fringe is in great shape!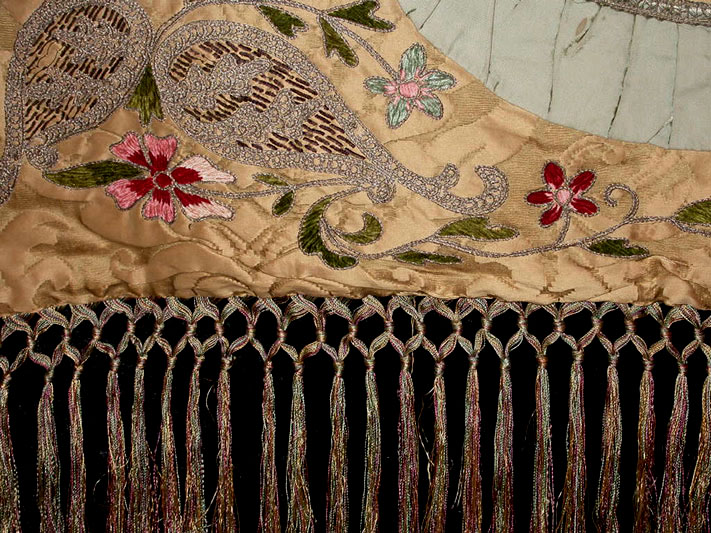 $375 + shipping