Stunning 1920's Art Deco Cut Crystal Earrings!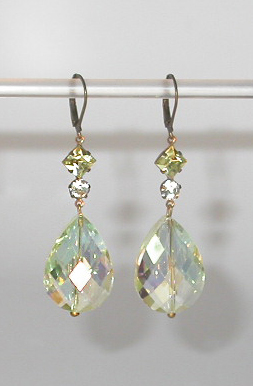 These Fabulous Deco Flapper Earrings Measure 3.25" X .75"
and are in very good condition for their Age
and only slight wear mostly on the Lever-back hooks.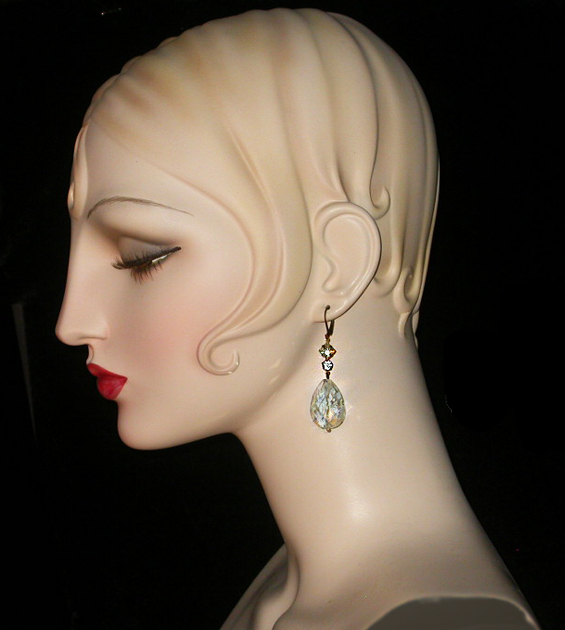 The pendants are Prong Set Rhinestones...round & Diamond shaped which
has a slight Citrine Color,
the Large Teardrop has a pale Rainbow of colors from Citrine to Peach and a bit of aqua,
as they move in the light, really lovely!
$65