ANTIQUE GEISHA WIG "KATSURA" with STAND, BOX
& KABUKI NOH MASK!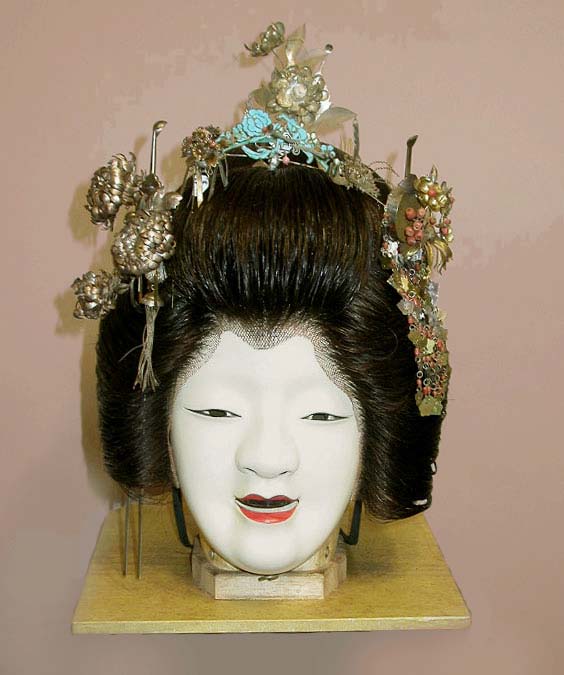 Beautiful Highly Stylized Geisha Wig, on Custom Stand, which fits into
a Fitted Octagonal Box with front door opening and carrying handle.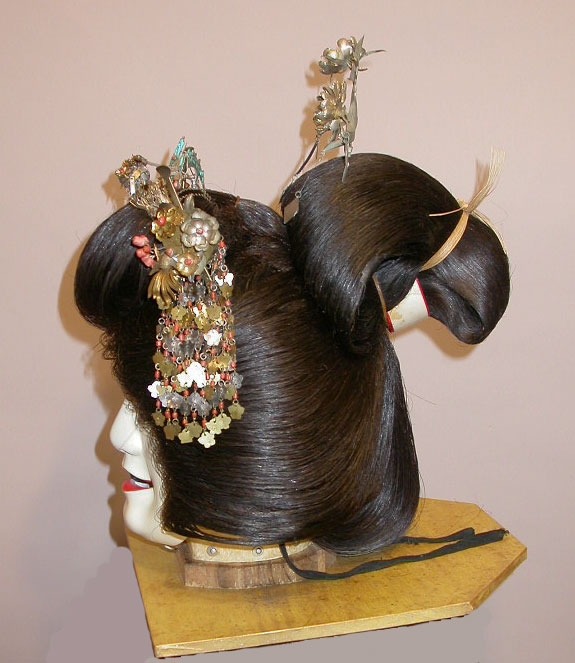 The Wood Head Shaped Stand wears a Porcelain Painted
Japanese Noh Mask
KO-OMOTE
Woman
This mask reflects a charming and very young woman.
The word "KO" represents youth & beauty
"OMOTE" means face.
It is one of the well known Japanese female masks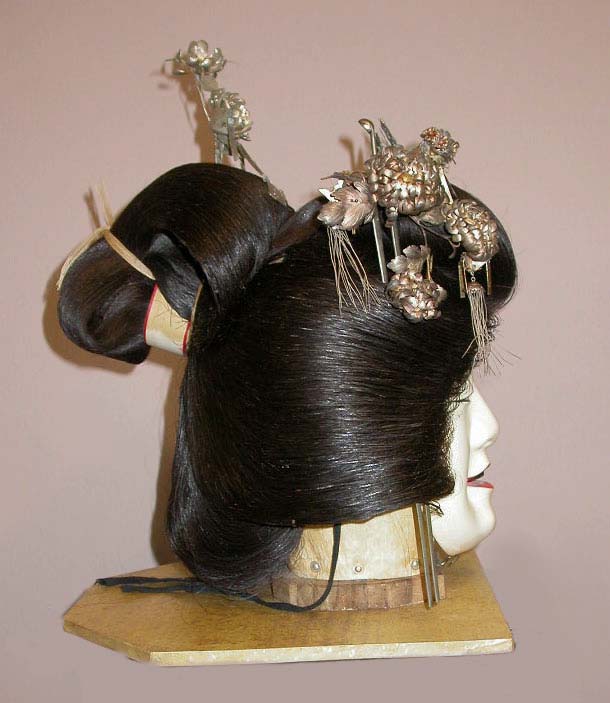 This Piece is Perfect for Displaying a Collection of "Kanzashi" and other Tribal Hair Ornaments, such as the Collection pictured here, Pieces of which are NOT included in this Sale, but are available on my other pages in the Jewelry Section.