Beautiful Turn of the Century Silk Kimono
Art Nouveau Style Hand Painted Motif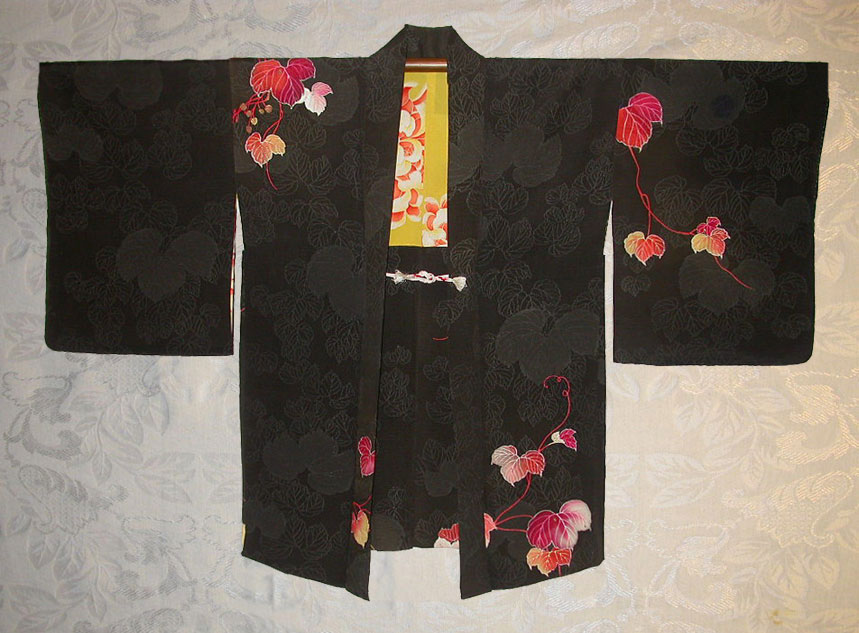 There is a woven Leaf & Vine design throughout the Black Fabric, this is Repeated in the Lovely
Hand Painted Leaves & Berries that sweep across the Garment.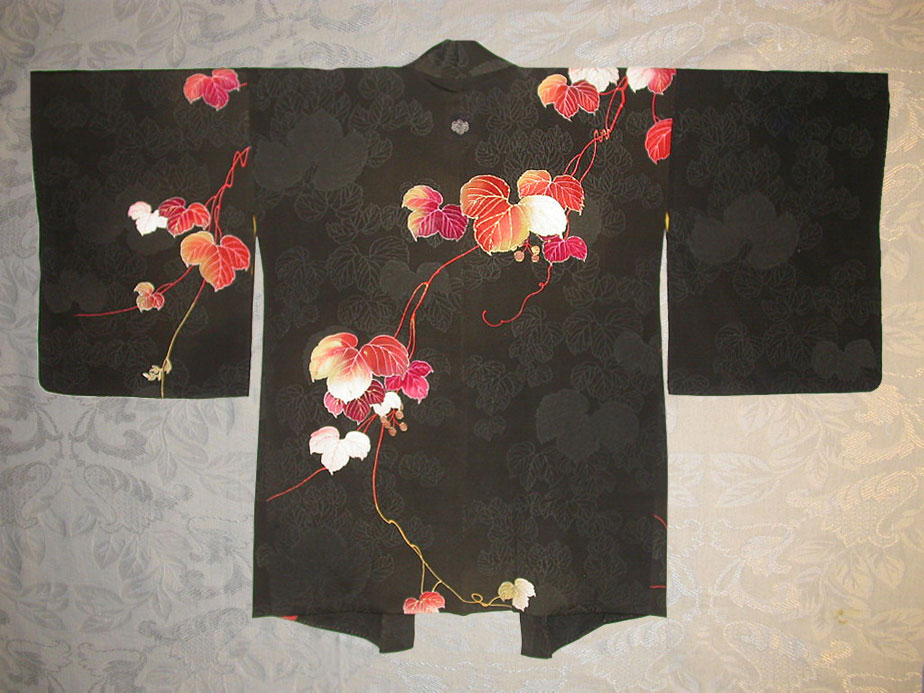 The Lining on this Kimono is a Magnificent Citron & Coral, with a Gorgeous Silk screened Peony Design.
Accented with Gold Metal Paint.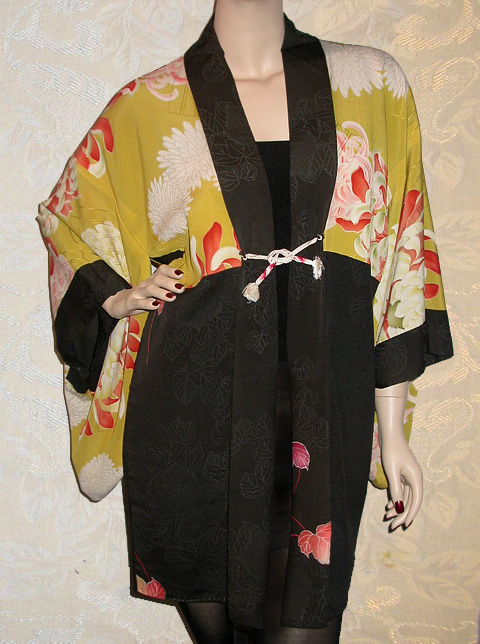 These Kimonos are Superbly Finished on the inside, and can be worn with either side out!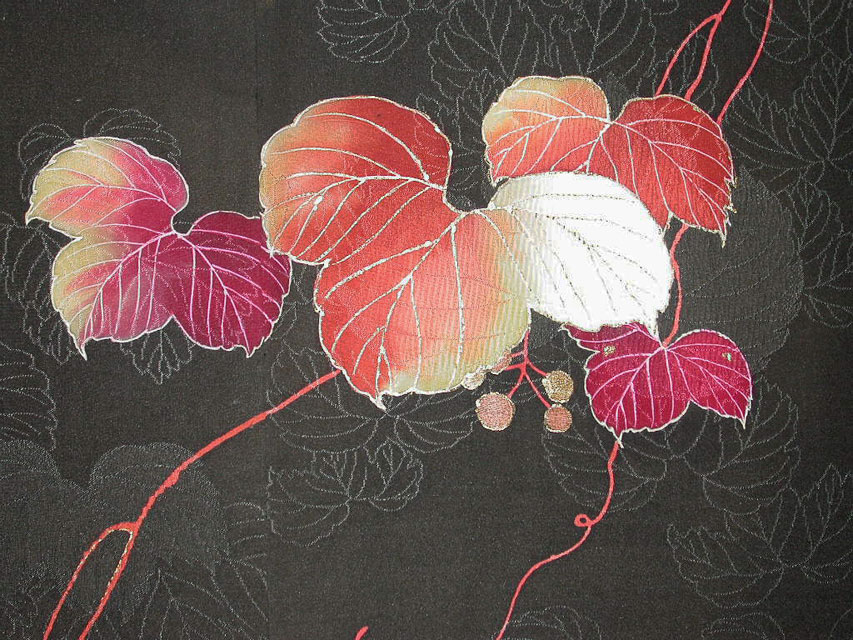 Measurements are:
Chest 44"
Length 32"
Sleeves 50" tip to tip
across shoulders
$250