AMAZING HUGE Early 2oth Century MANDARIN FILIGREE BRACELET
Silver with Turquoise & Coral Cabochons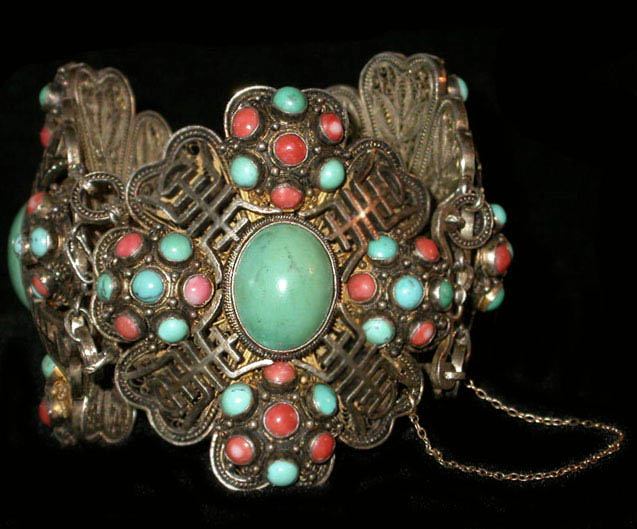 Highly Decorative Piece of Jewelry with 86 gemstones set in Three Gorgeous Ovoid
Scalloped Panels. The Large Center Stones are Fine Quality Green Turquoise, nearly Flawless, and the smaller
Surrounding Cabs of Turquoise & Coral are set in a Circle with center gem.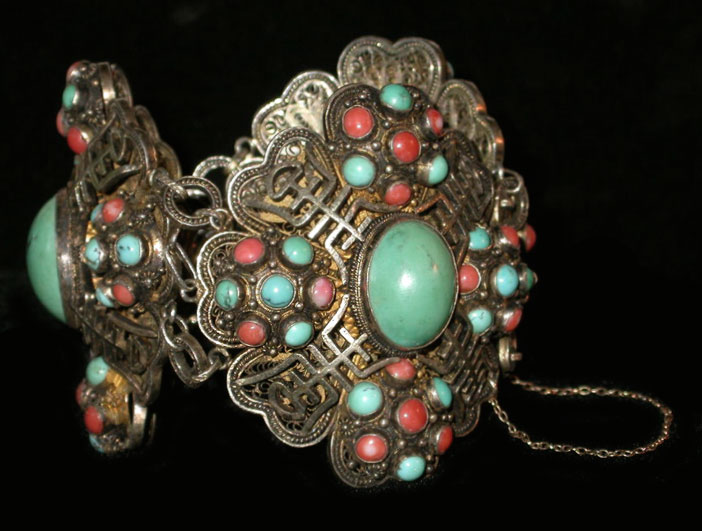 The Bracelet Measures 8" Long by 2.38" Wide.
No Markings other than "SILVER" on the Slide Clasp, the base of the piece is a beautiful Delicate Filigree Wirework,
and is a Lovely as the outside. There is a safety chain which may not be original.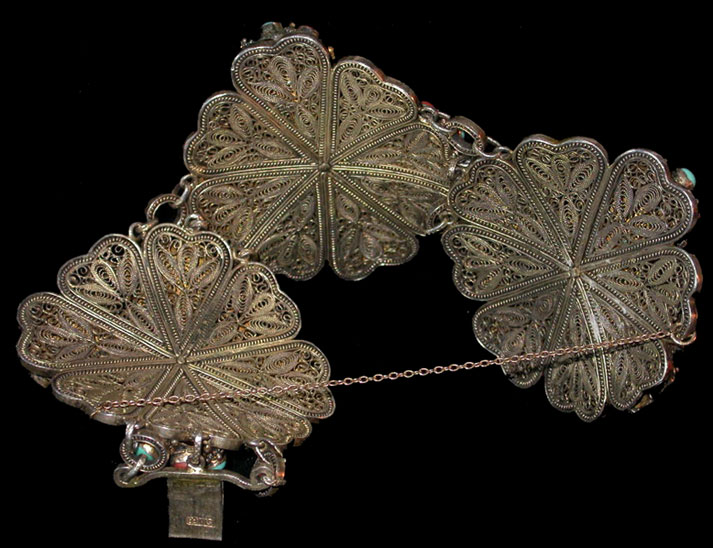 SORRY IT'S SOLD!