Antique Chinese Minority Silver Necklace Set with Lapis, Turquoise & Coral Stones.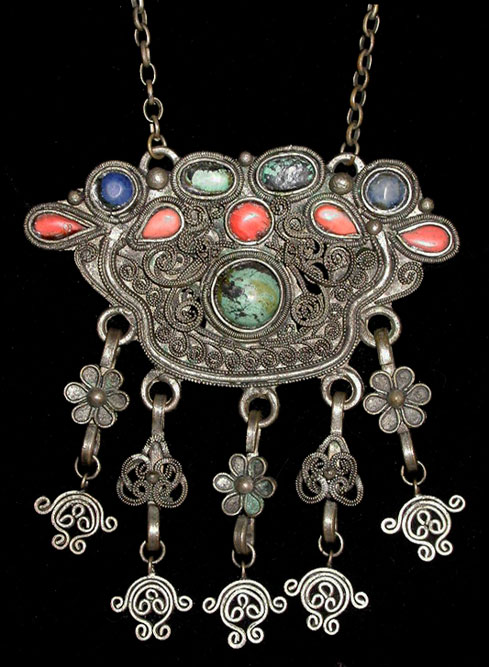 A bit Primitive, but the piece has real appeal design-wise.
Measures 20" end to end, the medallion being 3" wide by 4" long including the dangles.
Slide clasp, good antique condition. Some wear as would be expected.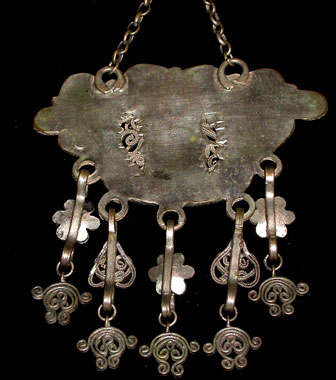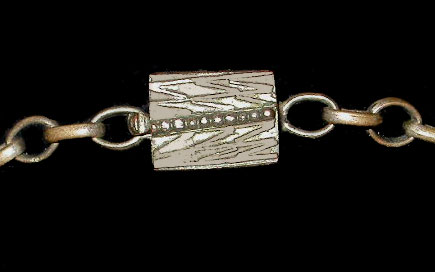 $225.