Lovely Long 1920's Art Deco Era
Sterling Silver Filigree Earrings with chevron Dangles!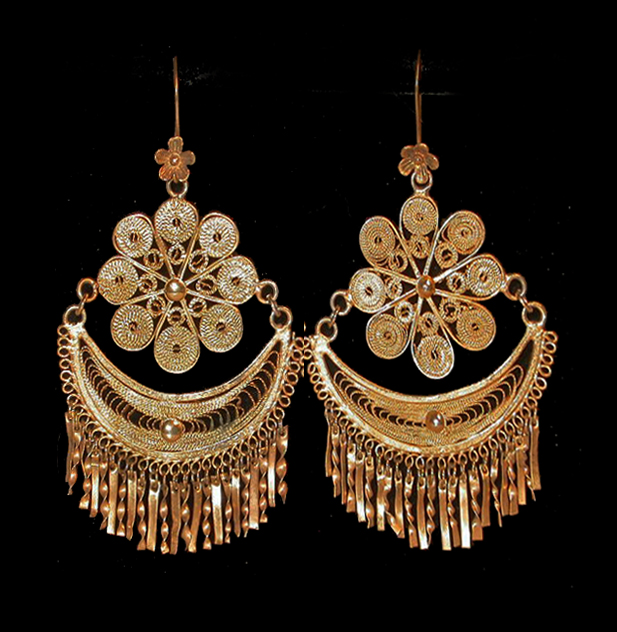 This is an Beautiful Antique Large Pair of Bridal Earrings from Oaxaca Mexico!
Done with very fine gold filled silver wire, and gold filled sheet silver for the dangles, wires are
linked to the flower decoration above the larger dangling Flower with Crescent articulated lower dangle.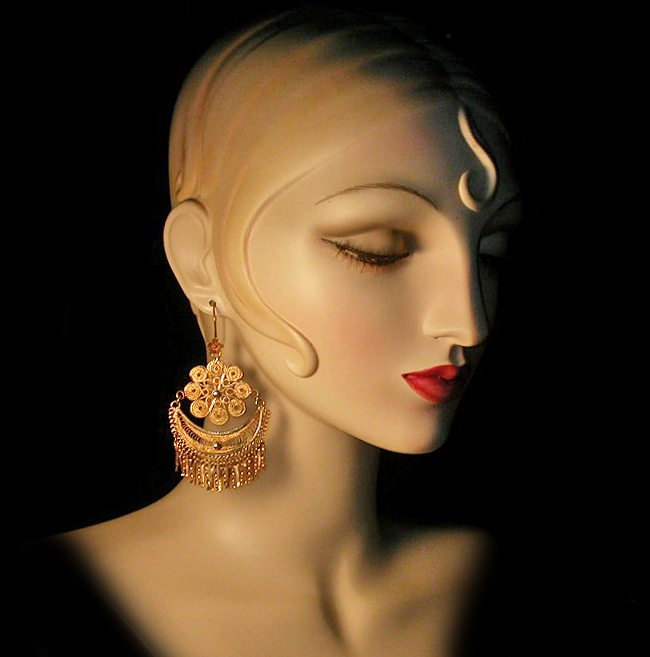 Earrings measure 3.75" Long X 2" Wide,
Sculpted in High Relief
with delicate filigree scroll wire work
Very Good Antique Condition!
SORRY SOLD!
Shipped in a Black Gift Box!