This Gorgeous Hand Embroidered Piano Shawl date from the late 1800s
It is of Hungarian Origin, and may have been used as a Dowry item.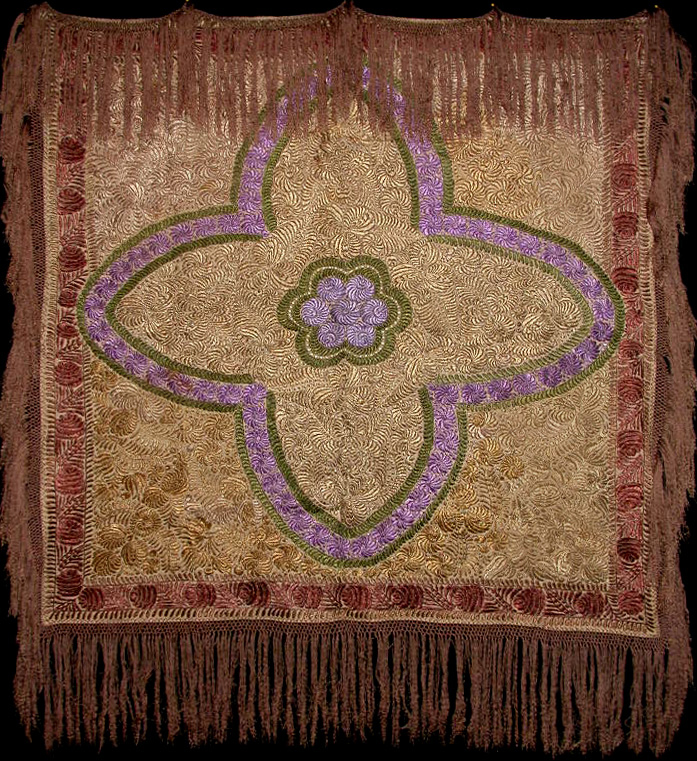 The Large Textile has Nearly Solid Hand work done in silk floss in a Satin Stitch,
with Hand knotted silk Fringe on all sides.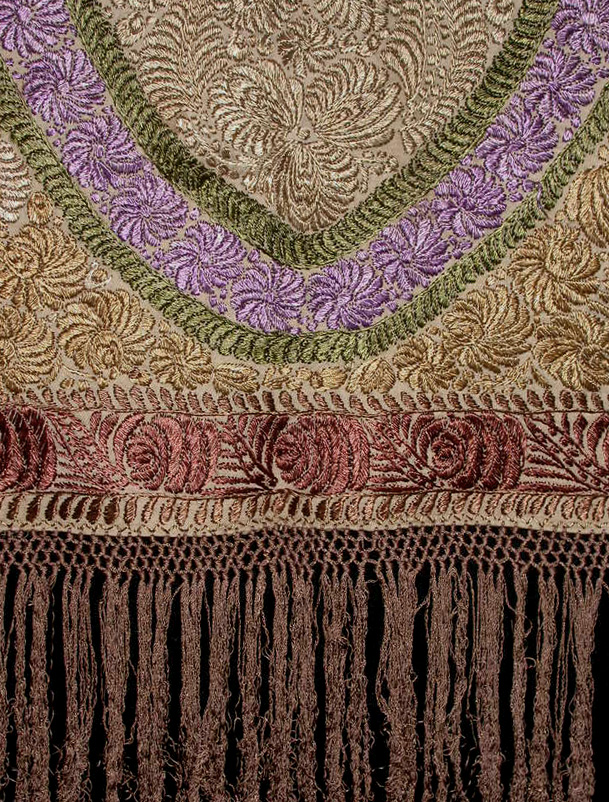 The Colors are really Lovely Dark Champagne & Mocha for the Background
with a Center Medallion of Purples and Olive.
The Border is a Pretty Mahogany shade with Chocolate colored Fringe.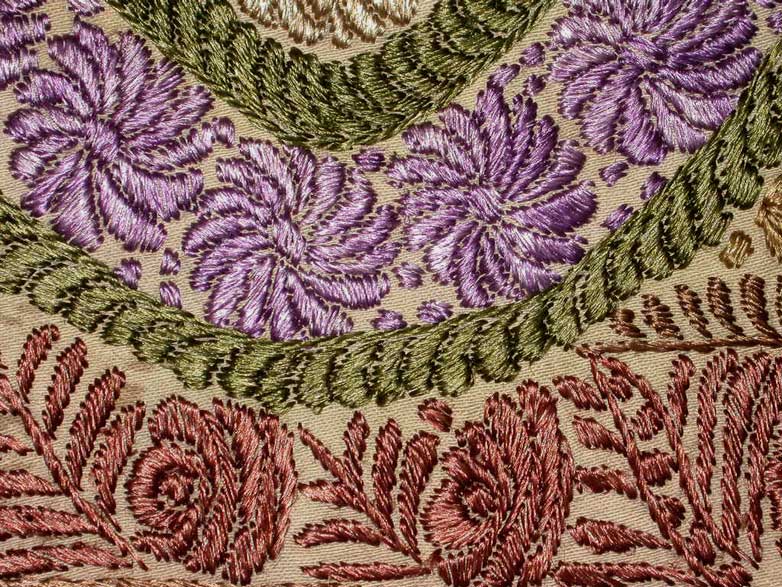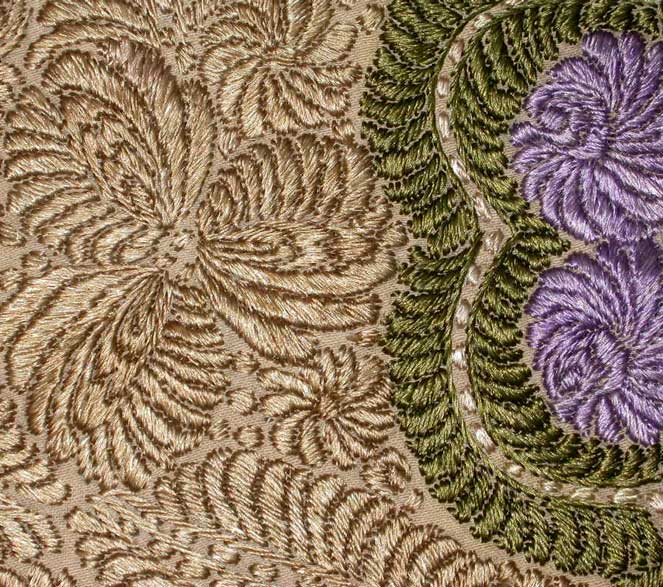 The base is a hand-woven Linen in an Ecru.
This may have been meant to be a Parlor Cloth or Pantry Cover.
Measures 37" x 37" with 8" Fringe.
EXCELLENT ANTIQUE CONDITION
A Few very small Spots on the Fabric, the Embroidery is Very Good with almost No Surface Wear!
$645