FANTASTIC EARLY 1940's MARGOT de TAXCO DESIGN DOUBLE FISH
SILVER CLAMPER BRACELET!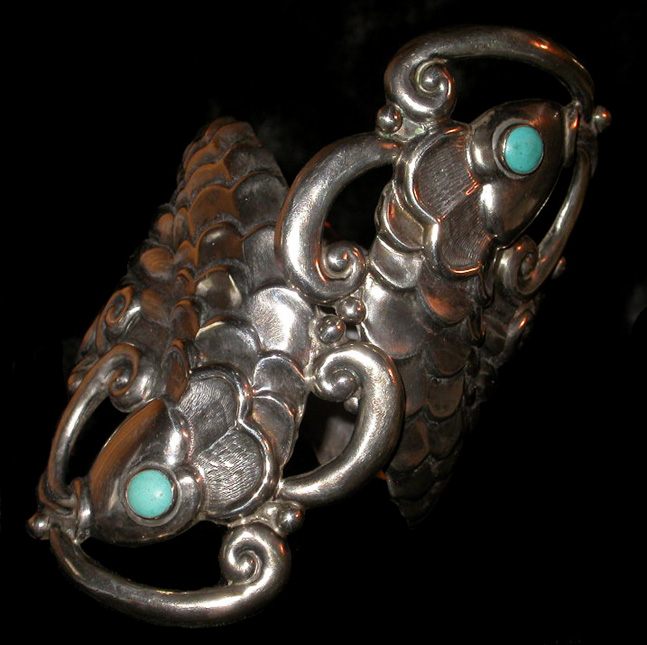 Wonderful Large Clamper Bracelet, Sterling Silver with Turquoise Eyes.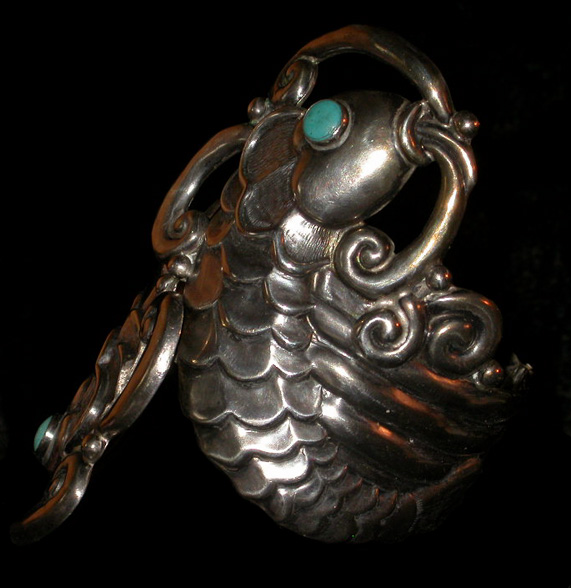 The Back is Hinged and the Front Opens, this is a traditional Mexican Clamper.
Beautiful Aged Patina, & fantastic Detailing.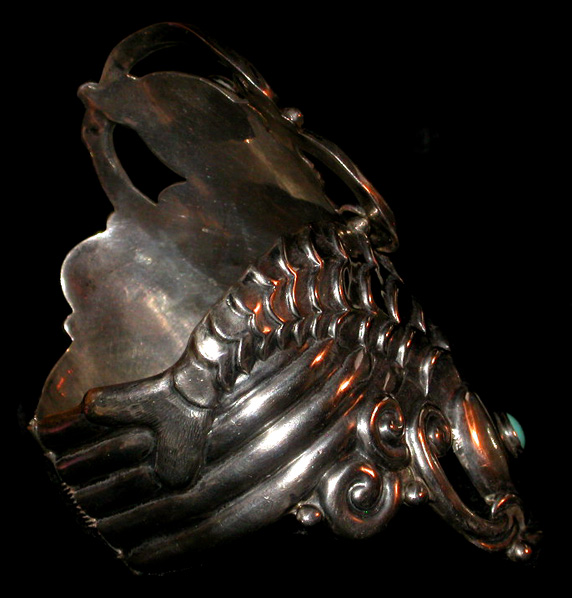 Measures 4" top to Bottom in Front, 1.25" at the Hinge.
Closed the inside Diameter is 2.25"
Of course the size is adjustable, the hinge has a spring action which keeps
the bracelet tight on the arm.
This Bracelet is Marked inside TAXCO, 925, MEXICO and an Initial that is
difficult to make out inside a circle.
The Design is one of Margot's, and most likely the work was done in her foundry,
by one of her silversmiths.
$775.