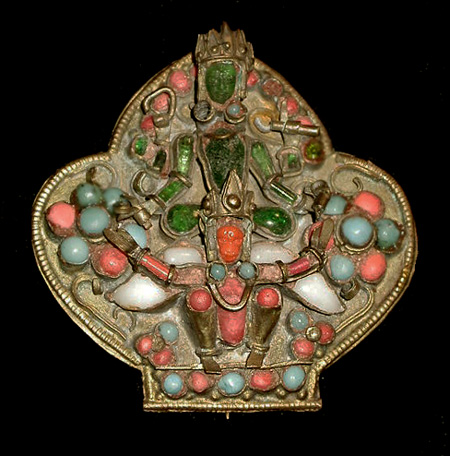 Nepalese or Tibetan Double Buddha Brooch with Unusual Clover Shape
Measures 2.25" X 2.25" Brass with Red Coral, & Turquoise; green Glass Settings, The lower Figure has white Glass wings.
Good Vintage Condition!
Looks like a couple of pieces of coral are gone on the arms, and a few gems have been reglued.
SORRY IT'S SOLD!