Charms include a jug or vessel of some sort, musical bow instrument, 2 rings, bells, pomegranate, and other fruits & vegetables.
The "Penca de Balangandan" is a decorative brooch or pendant clasp, that holds charms acquired by a slave either as gifts from his master or obtained to ward off evil. The actual charm holder shape itself is representative of the boats that took slaves from Africa to Brazil. The 2 birds facing each other represent the two countries, Brazil and Africa.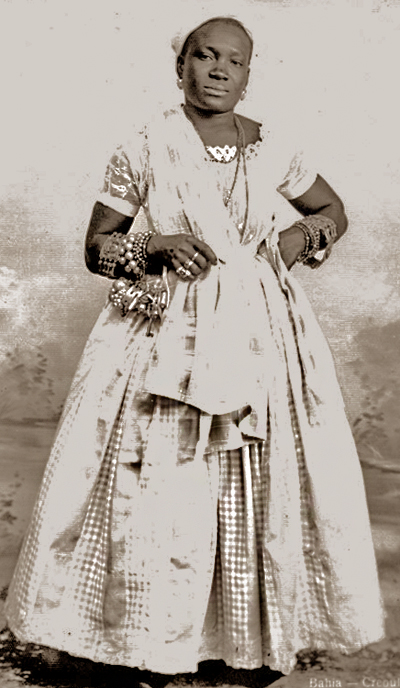 The origin of "Penca de Balangandan" began in Brazil, in the state of Bahia, where slaves collected detailed symbolic charms representing spiritual beliefs or important events, during colonial times. It ornament evolved into a prosperity amulet that was downscaled into a pin or brooch. The tradition continues yearly when "Bahianas" wear their "Penca de Balangandan" during festivals.