Beautiful Large Early 20th Century Embroidered Silk Tibetan Temple Hanging!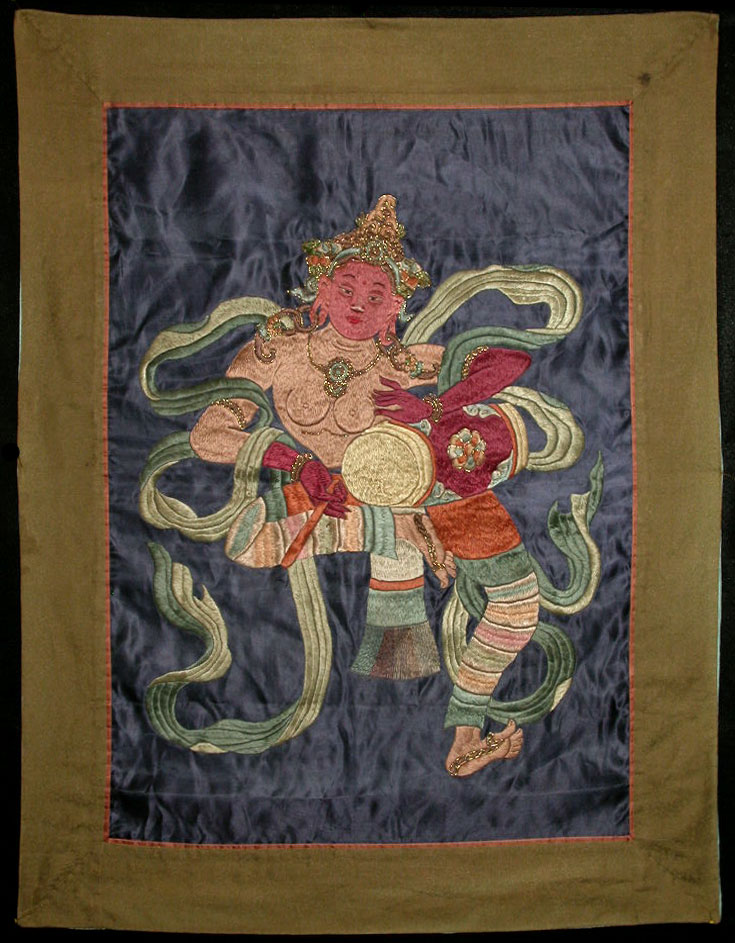 The Embroidery Depicts a Goddess Dancing While Playing a Flower Drum
This Lovely Hanging is Fairly Large Measuring
31" Long by 23.5" Wide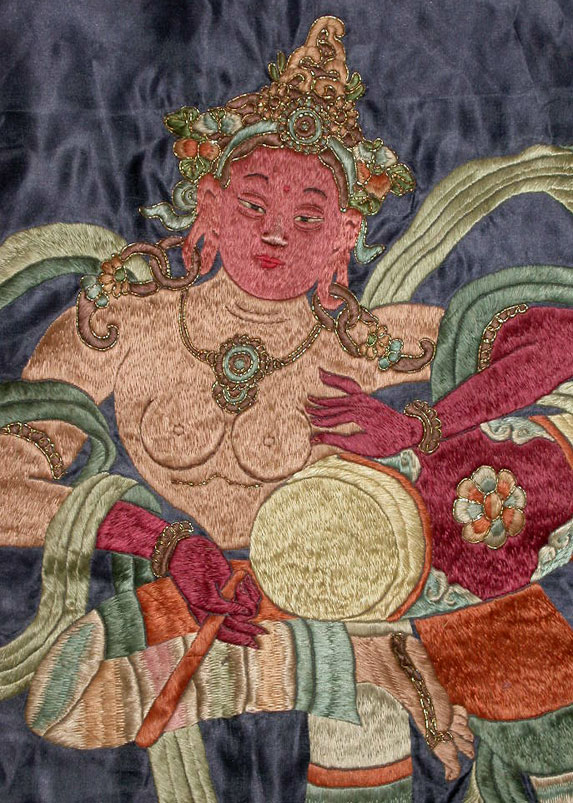 The Embroidery is Solid Silk Floss Satin Stitch,
in Very Lovely Shades of Rose-beige, Mahogany, Cinnamon, and Sea Greens,
on an Muted Blue Grey Silk Satin Background.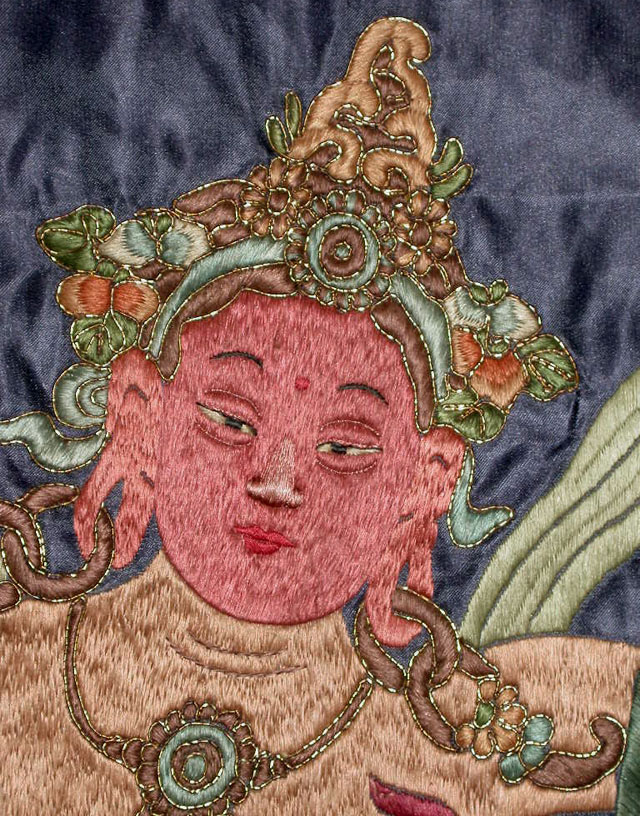 Some of the Features are Couched, for a 3-D effect including the Nose & Eyes.
There are lavish Hair Ornaments and Jewelry on the Dancer, and these are Outlined in Gold Metal Cord.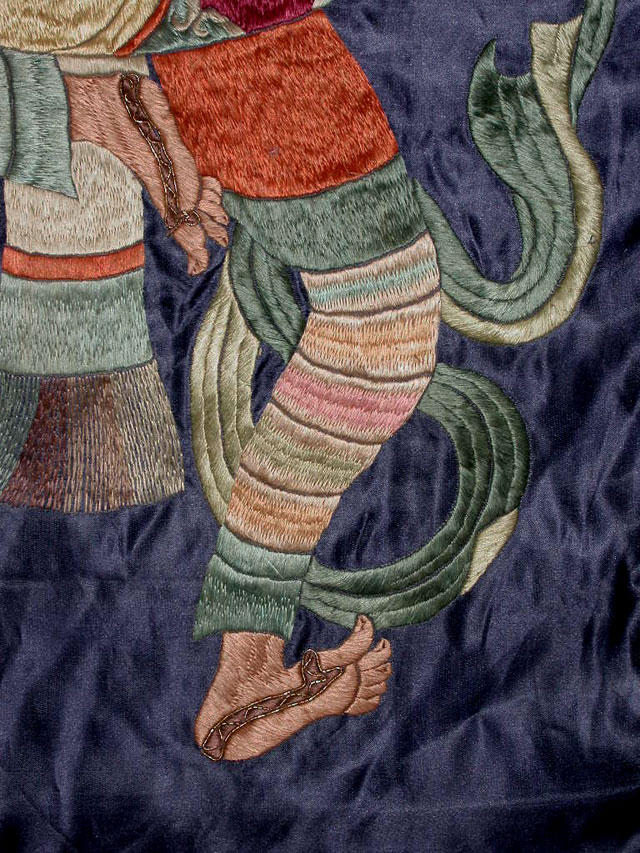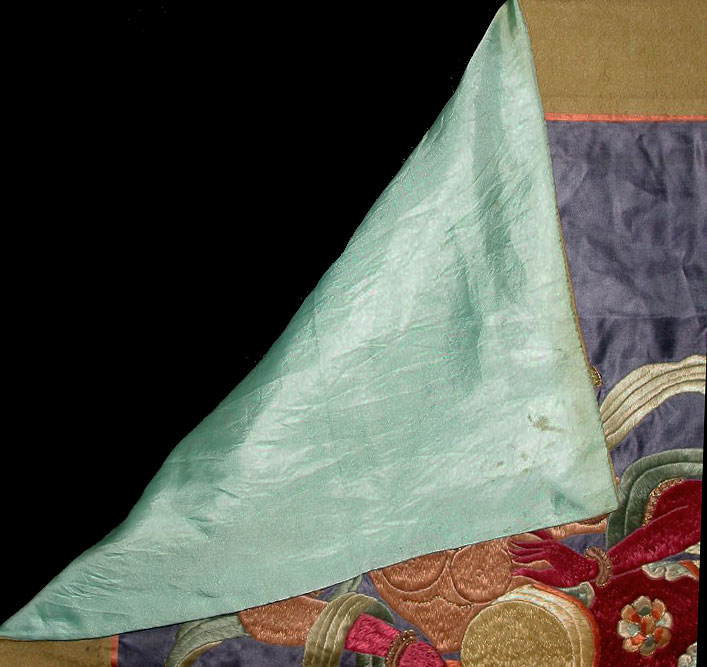 The Back is Lined with Aqua China Silk, which has some Age Darkening and Soiling. Other than a small spot in one corner of the outer Olive Drab Damask Frame the Piece is in Superb Antique Condition!
SOLD!