Gorgeous Pair of Large Early 20th Century Silver Turkish Harem Earrings
set with Hand shaped Teardrop Carnelian Gems,
and Larger Turquoise Faience Central Drop,
with a grouping of smaller Bezels &
Lovely Dangles of Coral & Baroque Pearls!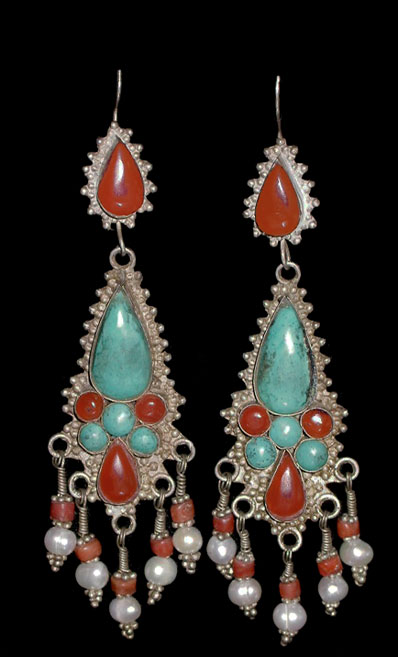 The Earrings Measure 4" long and 1.18" Wide.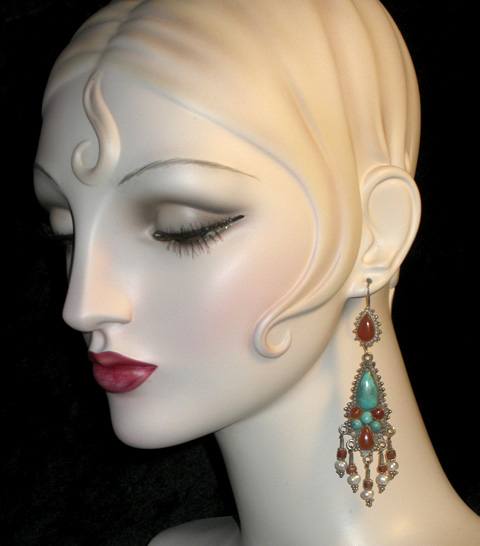 The Earrings have lavish delicate wirework and applied silver metal beadwork edges.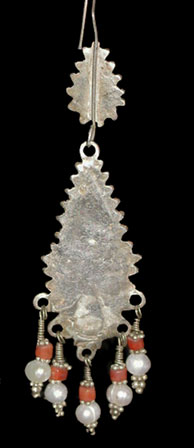 VERY GOOD
ANTIQUE CONDITION!!!
There is general overall wear on the edges &
Reverse Sides, which look like they may be coin silver.
Also areas of age darkening on the faience stones.
$225